by Pete Belcastro, President Emeritus
We kick off our 27th high school sports season 31 August with a record number of games appearing on our TRS Network.  We also want to welcome the Phoenix High Pirates to the TRS group of schools and we're especially excited to have the Grant General of Portland begin live streaming for the PIL on TRS.   You'll see many changes over the coming weeks as we settle into a busy Fall sports season of football, boys and girls soccer, volleyball and other sports related events. We have new announcers at a number of schools and hope you'll enjoy our presentation.
The smoke could play havoc with the schedule.  If it does please be patient with us as games change and sometimes we cannot make it to some. So far so good today.   Our weekly schedule is updated to provide the latest game or time changes.
The photo below illustrates the intense preparation by Joe Brett (L) TRS President and Demi DeSoto when they attended the football jamboree at Grants Pass last Saturday morning.  Joe will be co-hosting KTVL Channel 10 Friday Night Football at 11:15 pm, while Demi DeSoto returns as the play-by-play voice of the North Medford Black Tornado and TRS social media director.  Wonder what they're looking at and thinking?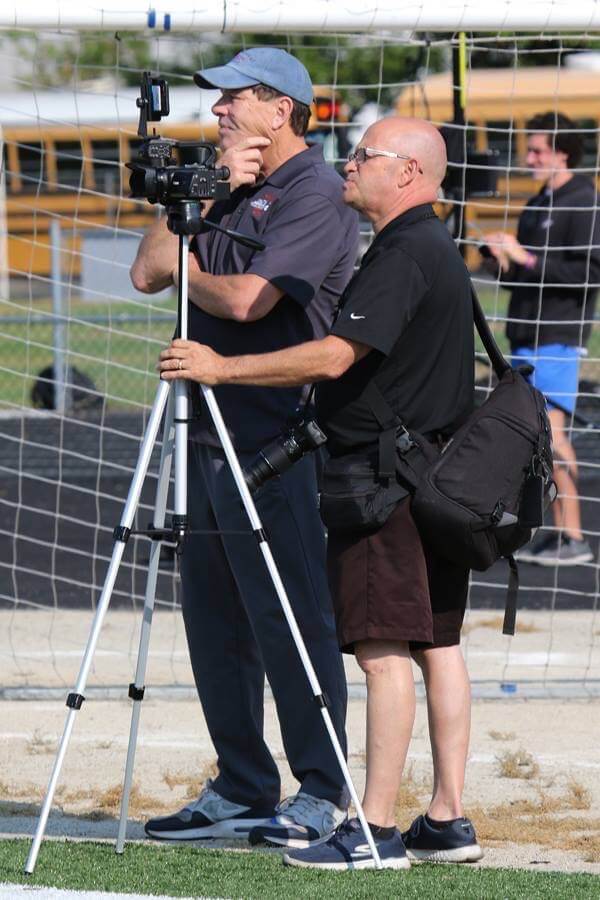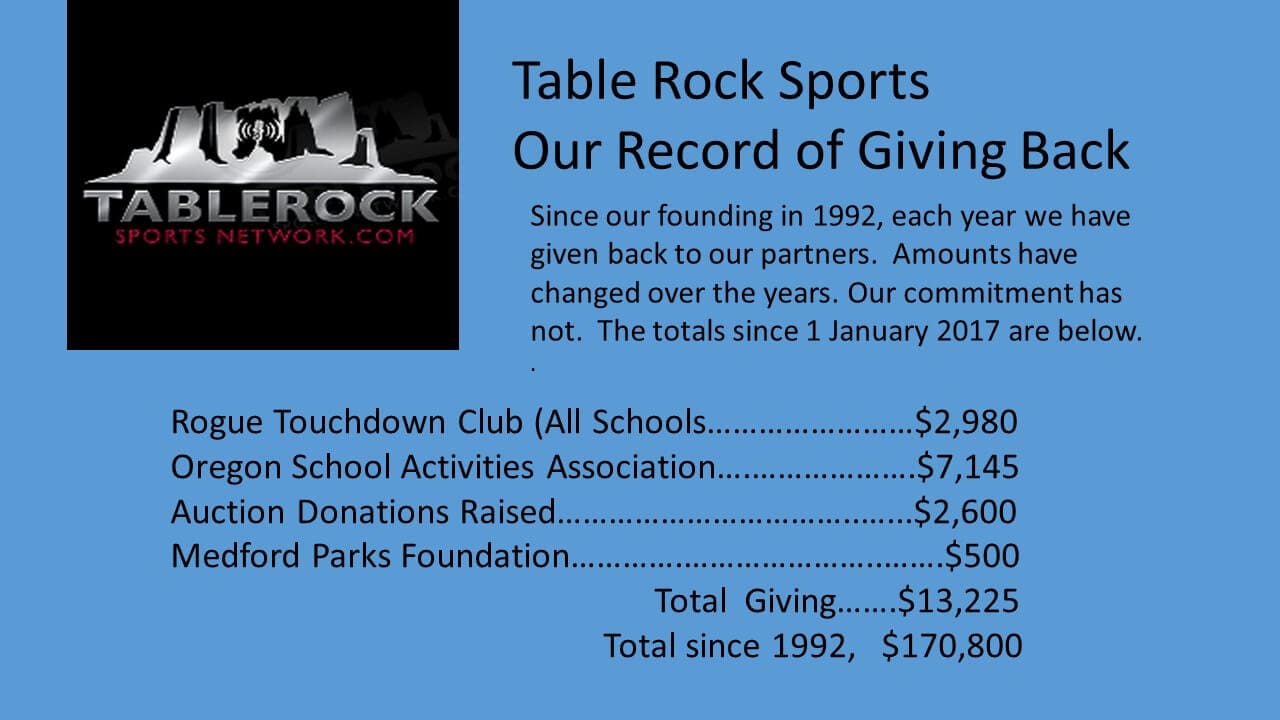 Thank you to our sponsors who make all this happen with their advertising support.  We're also able to announce a new sponsor – TRAVEL MEDFORD and the Southern Oregon Sports Commission. Thank you.!  Please sign up for our weekly newsletter and follow us on social media.  It's now on to the games.