The forecast called for a chance of a 'thunder storm' and showers, and with the baseball Gods looking down on Summit High School in Bend, Oregon, it proved to be that and so much more.
Storm it did, and in a big way early and often as 4th ranked Summit exploded for 3 runs in the opening inning to take an early 3-0 lead over #5 North Eugene in the OSAA U.S. Bank/Les Schwab Tires State 5A Baseball Quarterfinal playoffs.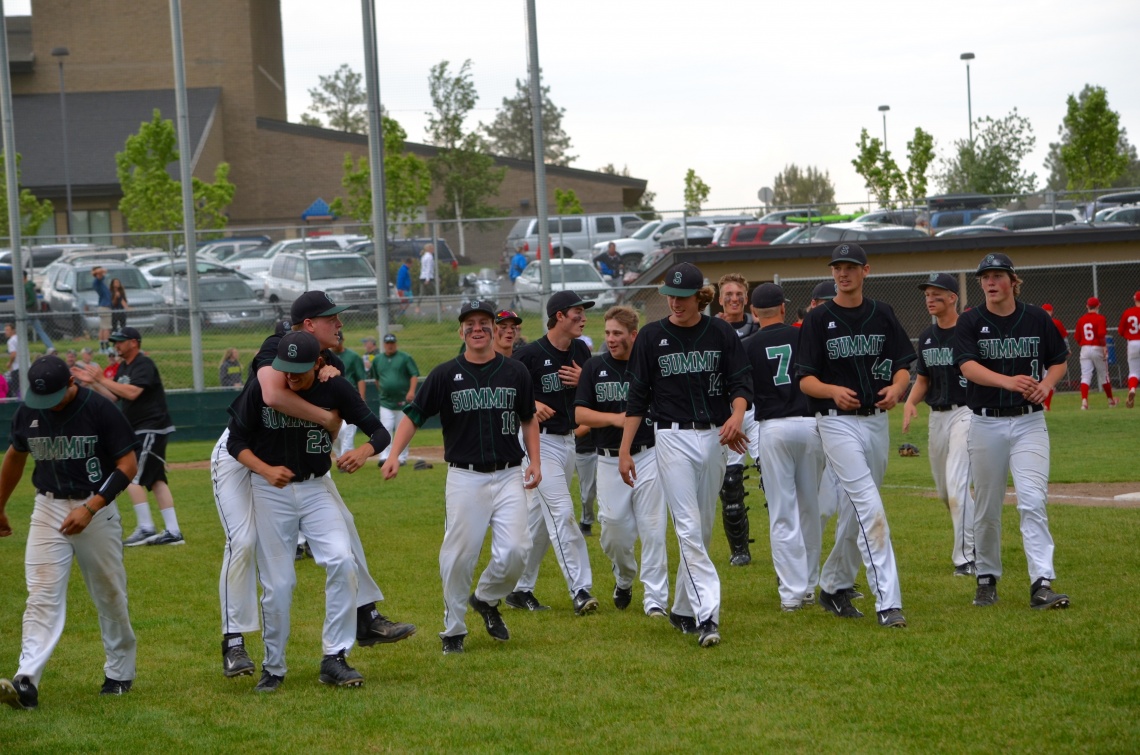 Summit entered the fray with a 23-3 record and Champions of the IMC, while the Highlanders make the trip owning a 20-8 record with the MWL banner in hand.
Both programs have made it to the OSAA Title game, so this game was sure to give fans their money's worth, and that they did.
North claimed the State Championship in 2010 under current head coach Corey Nicholson. Summit let the coveted blue Title trophy slip away in 2012 to Wilson, but are now coached by former MLB veteran pitcher Alan Embree who's team is on a mission.
Summit's lead off All-IMC outfielder Jason Garcia started the day with a base rip that would be followed with two outs by a run-scoring double by All-League infielder Dylan Albertazzi.

Noah Yunker followed with single that gave the Storm a 3-0 lead after the opening frame.
The Storm would would add 2 more runs on a Cal Waterman (1st Team IMC) base hit, and an Alex Bailey RBI single as Summit owned a commanding 5-zip lead.
In the 3rd inning, North Eugene's All-MWL 'Player of the Year' showed why he holds that honor as he belted a 1-out solo Home Run deep to left field off Summit starter Colby Scott (7-0) to make it 5-1.
Summit responded in the 4th inning as Nolan Juhl (pictured below making diving catch) started a rally which was followed by a Jason Garcia triple and a Troy Viola RBI base hit.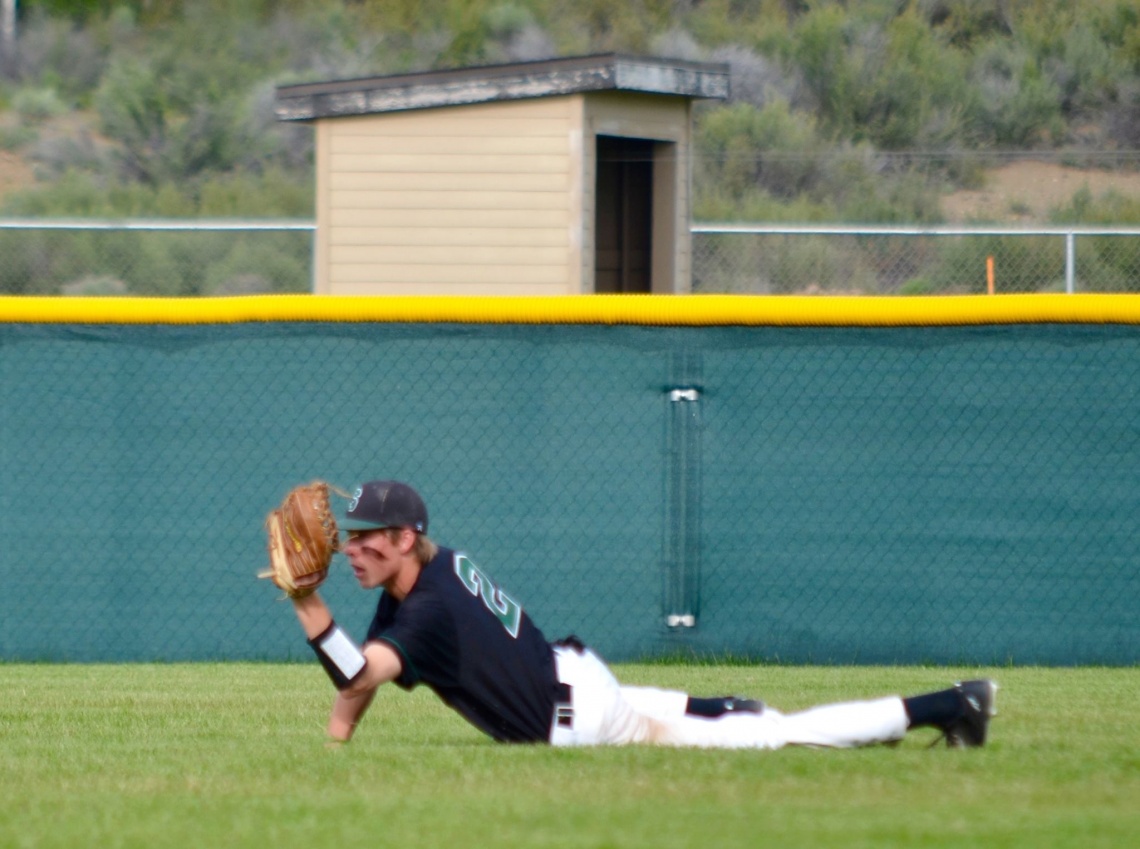 *photos courtesy Stephanie Hicks

3 batters later, Albertazzi did his job to get a pitch in the air to score Viloa on a Sac Fly RBI and the Storm led 8-1.
IN the 7th…the Highlanders created havoc as mother nature returned with a whirlwind gust and threat of showers that led to North Eugene's assault on Summits 7-run lead.
North pushed across 5-runs on 7-straight singles and RBI's by Ahlstrom, Jake Owens, Josh Spaht, and Kordel Pruett.
Scott returned in the 7th to the bump taking over for reliever Matt Hicks, and Scott induced a strikeout and a game-ending double play to secure an 8-6 win advancing The Storm to the Semifinals Tuesday where they will travel to face #1 Liberty (25-2).
Colby Scott earned his 7th win without a loss as the All-IMC pitcher struck out 6, walked just 2, and gave up only 4 hits.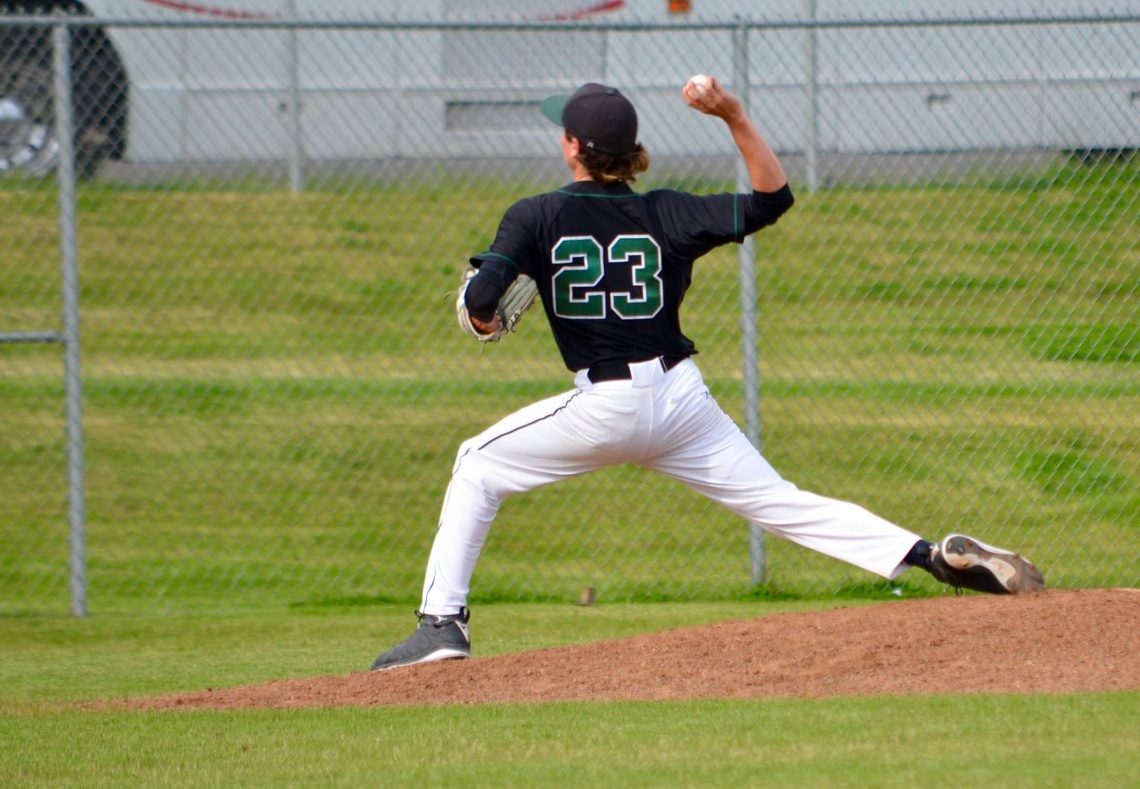 North Eugene ends the season with a 20-9 mark.
The other 5A semifinal contest will see #7 Hood River host Pendleton. The winners meet Saturday in Keizer at Volcanoes Stadium for the OSAA Championship.