Below are some members of the Tablerock Production Team
JOE CAMARLINGHI
Joe is the Play-By-Play announcer for the South Medford Panthers.  Joe teams up with Dan Marshall for football videocasts.  Joe is a veteran media pro in the Rogue Valley having worked at KOBI-TV for many years.  He is now a freelance videographer with his company J-Cam Productions.   
__________________________________________________________________
 DEMI DESOTO / @desoto541 / demi@tablerocksports.net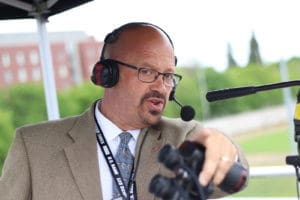 A 15-year veteran of Table Rock Sports, Demi has been a staple in the Southern Oregon sports market for years. Demi has called several OSAA State Championships on the NFHS Network and radio.  A past President of the Medford Linebackers, the PA Announcer at Spiegelberg Stadium for more games than anyone in Southern Oregon, the voice of the Black Tornado, Southern Oregon Renegades, Southern Oregon Riverdawgs, and many others teams and organizations over time.  Demi also is a News Anchor/Reporter for theDove TV 18 and 91.7 FM.   He also contributes to Friday Night Fast Breaks and Friday Night Football on KTVL-TV Channel 10 during those seasons as well.
CHRISTOPHER JANISCH / @chris.janisch / chris@tablerocksports.net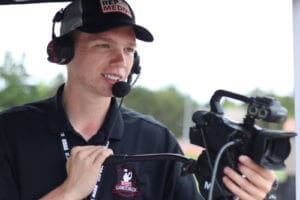 Christopher serves on the broadcast team for North Medford sports, He also is responsible for much of our graphics work. He Graduated from Armadillo Technical Institute and played basketball at Phoenix High School. He is the primary manager of our Instagram and Twitter accounts (@tablerocksports).  He continues to progress with technology and keeps our teams at the cutting edge of production.
Christopher Currently does freelance videography, photography, and graphic design. He is also attending RCC full time for business technology and marketing.   
---

CHRISTOPHER PHILIPS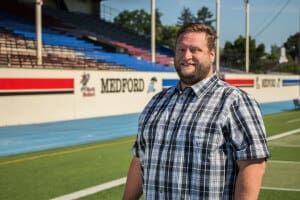 Chris Phillips is the play-by-play announcer for the Crater Comets videocasts.
_________________________________________