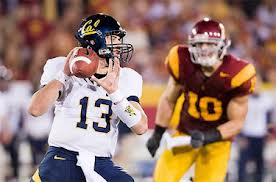 One of the coolest things of my job is, when I get to meet the new generation of great Oregon athletes! Especially, knowing of his Dad, Faustin, as head coach at Beaverton High.
One young man, I've seen play, and finally got to speak with him on my Show is Kevin Riley of Beaverton High.  Like Father, like son…these two Riley's I always liked, and like even more now to see their tranformations.
The Beaver grad led Cal at QB and can speak well about the level of competition at the Pac-12 level, and what it's like to play at Autzen Stadium. Riley made it to the D-1 level which is tough to do, and he shares his feelings about today's P12 QB's….
His Dad's team, the Sunset Apollos are now ranked in the Top-10 and take a 4-0 record on the field to face Jesuit. Pretty special now for Kevin to cheer on his Dad, and his new endeavor with the Purple clad Apollos of Sunset High.  
The Riley's remind me of growing up on Medford, and playing football.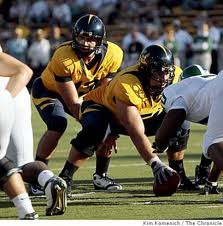 [buzzsprout episode='117658′ player='true']