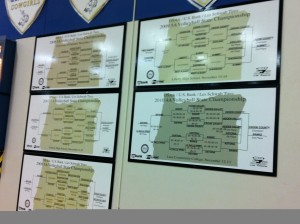 THE SUMMIT STORM CLAIMED THE STATE PREP CLASS-5AVOLLEYBALL STATE CHAMPIONSHIP SATURDAY NIGHT IN HILLSBORO AS THE STORM SCORED A 3-TO-2 COMEBACK WIN OVER  WEST ALBANY.
  THE LADY BULLDOGS TOOK THE FIRST TWO GAMES, 25-22, & 25-12.  BUT, SUMMIT ANSWERED THE WAKE UP CALL TO WIN THE NEXT 3 GAMES, 25-19, 25-19 & 15-12.
  IT'S THE FIRST TITLE IN SCHOOL HISTORY FOR SUMMIT AS THEY FINISHED STATE RUNNERUP IN 2007 AND 2009 LOSING TO CROOK COUNTY IN BOTH FINALES.
  HEAD COACH JILL WASKUM EARNS HER FIRST TITLE, TOO, FINALLY AFTER HAVING FINISHED RUNNERUP TWICE LEADING THE STORM, AND SHE FINISHED 2ND IN 2006 WHEN SHE COACHED MT. VIEW.
  THE STORM ARE LED BY SR. GABBIE CROWELL WHO WILL PLAY FOR UNIVERSITY OF MONTANA NEXT FALL.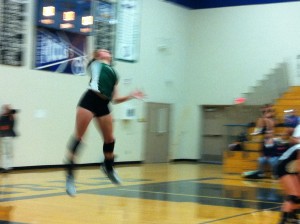 MEANTIME IN EUGENE…THE CROOK COUNTYCOWGIRLS OF PRINEVILLE UNDER HEAD COACH ROSIE HONL (15TH yr.) SECURED THEIR  6TH-STRAIGHT  STATE CHAMPIONSHIP.
  THE COWGIRLS SWEPT HIDDEN VALLEY OF GRANTS PASS, 3-GAMES TO NONE,  25-22, 25-14, 25-22, TO WIN THE O-S-A-A '4-A' BANNER.
  IT'S THE 2ND STRAIGHT 4-A TITLE FOR CROOK COUNTY AS THEY WON 3 TITLES COMPETING IN THE CLASS-5A DIVISION.
 THE COWGIRLS ARE LED BY SR. KIRSTIE KELSO, AND '2010 PLAYER OF THE YEAR' JR. MAKAYLA LINDBURG.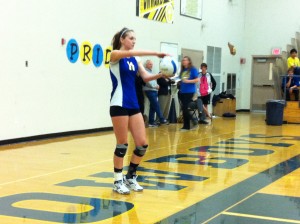 SISTERS, A 2-TIME STATE CHAMPION (2007 & 2009) LOST IN THE 3RD PLACE TOURNAMENT GAME TO BANKS, 3-2.
  AND, CULVER TOOK THE 4TH PLACE TROPHY AT THE '2-A' TOURNAMENT IN FOREST GROVE.  THE LADY BULLDOGS ARE LED BY SR. KELSIE STAFFORD.