In the mid 2000's Maarty Leunen helped the Redmond Panthers to consecutive State Championship games, beating Hillsboro in his junior year of 2003, and then losing to South Salem High in 2004.
From there he went on to play for the Ducks earning him All Pac-10 Honorable Mention in 2008. For the last 5 years, he has been playing professional basketball in Italy.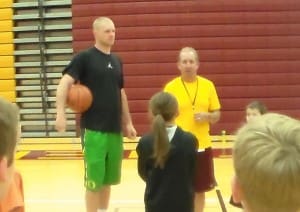 However, while he is in town for his 10 year reunion for the Redmond class of 2004 this week, he is passing on his basketball knowledge to a group of about 20 boys and girls at his annual basketball camp.
Leunen says that he enjoys seeing kids develop a love for the game, "I feel like it is my job to give back to this community teach these kids to play the game the right way… that is the great thing about it that I get to see the development of these kids and hopefully I will come back in 4 or 5 years see them play in high school and say I helped them develop into the player that they are."

10-year-old Tom McCall Elementary Student Aaron Osborne is attending the camp for the second time. He says he looks up to Leunen, "It is awesome, because he is coming from our hometown and not a lot of people from here are pros."
The camp consists of 3 days of ball handling drills, scrimmages, passing lines, and a lot of team building for kids between 3rd and 8th grade.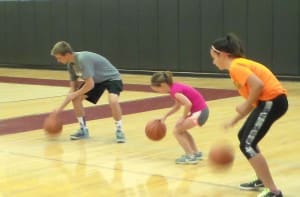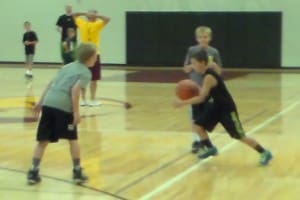 Leunen might not have as far to travel to come home to see the kids' progress, he recently was offered a Summer League try out with the NBA team that drafted him in the second round of the 2008 draft, the Houston Rockets, as his 5 year contract with Cantu in the Italian league is coming to an end (link).