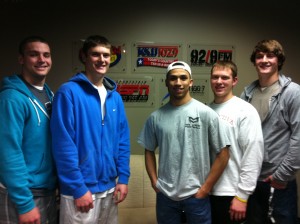 Hear  'Mt. View's Big-5'  interview on ESPN Radio 940-Bend with Jay Reese…
(click on link below)woo hoo
HEAR MT. VIEW SENIORS Cody Hollister, Jacob, Joel Skotte, and Matt Miller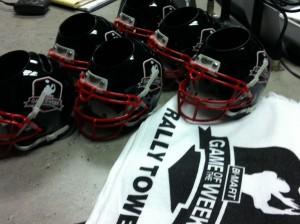 Thanks to BI-MART for the desktop Helmets and Rally Towels…..!  And, each player interviewed receives a Free Lunch from PORT OF SUBS of Bend.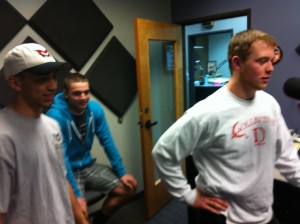 Studio recording artists galore ! …Dimitri Dillar (RB/DB), Joel Skotte (RB/LB), and Matt Miller (OL) at the ESPN Radio 940 studios of The Bend Radio Group in Bend.
(click on below link to see video of Mt. View Big-5 at ESPN Radio 940)
Championship Week practice for Mt. View Cougars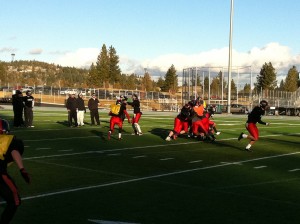 (click on link below to see MV Practice video)
Jacob Hollister QB Keepr for Six!
(click on link below to see MV kicker Bryce Tipton hit 45-yard Field Goal)
Bryce Tipton practices 45-yard Field Goal