The Ridgeview Ravens softball team was able to overcome an early two run defict to defeat the Mountain View Cougar 8-5 on the Raven's home field.
Going into the 4th inning the Ravens were trailing 3-1.
Senior speedster Lexy Brown ripped a single to start the rally, and proceeded to steal 2nd and 3rd before being driven in by fellow senior Shawna Marshal.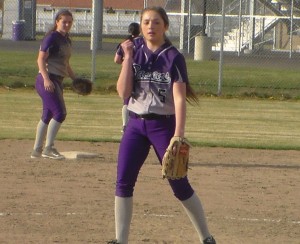 After another hit and a walk, the bases were loaded and the score was tied 3-3.
The Ravens followed with singles from Sarah McKinney, Kirsten Hawk, and Zoe Lash to give the Ravens a 6-3 lead before the inning ended on a ground out to third with the bases still loaded.
Ridgeview added to their lead with a 2RBI double in the 5th by Erin Ware to make it 8-2.
The Mountain View Cougars scored two more runs in the 6th, but were not able to make up the deficit.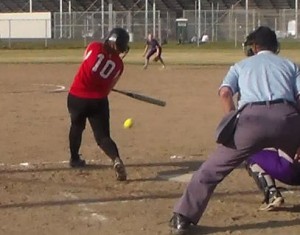 With the win the Ravens continue to impress opponents this season improving their record to 7-2.  The Cougars fall to 6-6.
Next Thursday, April 24th, Mt. View faces Sisters in a twinbill.
The Ravens have a double header when they host the Bend Lava Bears on Wednesday the 23rd.