NFL veteran Defensive Coordinator and coach John Marshall who helped lead the S.F. 49ers to two Super Bowl Titles now is coaching the game at Ridgeview High School in Redmond, Oregon under Head Coach Andy Codding.
Marshall is an Oregon graduate who got his start in coaching in Eugene before embarking on a 30-year career coaching with some of the greats like George Seifert, and Mike Holmgren.
The humble Marshall shares his views of Super Bowl 47, and reflects back on his days with the 49ers.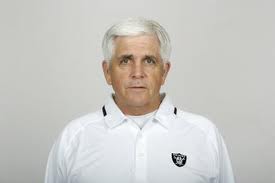 [buzzsprout episode='76158′ player='true']