Contest Guidelines (Ended)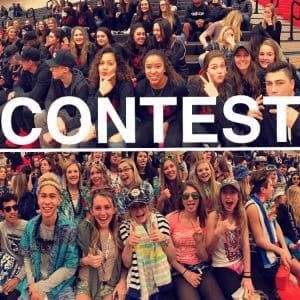 This is your chance to win a $20 Arby's gift card! All you have to do is post a photo on Instagram or Twitter at a high school basketball before Wednesday 9:00 p.m. PST (2/22/17). Tag us in the photo (@tablerocksports) for your chance to win!
Submit a photo of anything at the game, your team, a selfie, even a hot dog! Just make sure you tag us in it of mention us in the description.
Who can enter? Anyone. You don't have to be a student to enter, anyone is welcome to submit their photos for the contest!
What does it cost to enter? Nothing, it's free to enter. All it takes is a photo posted at the game!
Find us on Instagram @tablerocksports Instagram.com/tablerocksports/
Find us on Twitter @tablerocksports Twitter.com/TablerockSports
Remember you can always be featured by using our hashtags
#Nmtornado
#Smpanthers
#Gpcavemen
#Ccomets
With any comments or questions email chris@tablerocksports.net
[wdi_feed id="1″]