Team profile: Crater Comets Girls Basketball
League: Midwestern League (MWL)
Coach: David Heard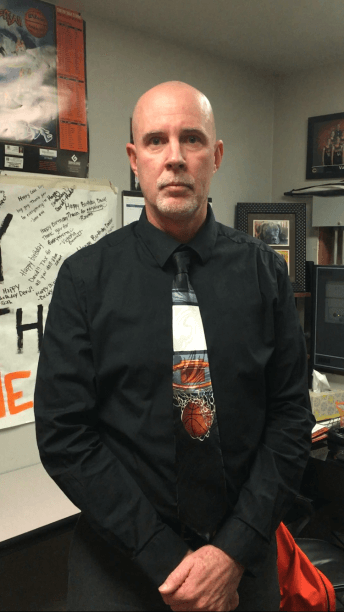 Who are they: "They are a team that adjusts to whatever the other team is running and a team that sinks their three's," is who they are according to Head coach David Heard. Oh, and they also "take pride in their defense!" Which was echoed by every player when I asked them what kind of team they are. The Crater Comets Girls basketball team is OSAA's sixth ranked team and third place team in the MWL. They have an overall record of 13-1 and a MWL record of 3-1. There only lost coming to the top ranked team in the conference Churchill.
A Look at their Roster: The Comets are a young team with a mix of senior leadership. The Comet's roster is consisted of four seniors, three juniors and six sophomores. There starting lineup is 5-foot-8 senior guard Mallory Heard, 5-foot-8 junior guard Aleesa Yother, 5-foot-8 junior guard Mackenzie Ryerson, 5-foot-10 junior post Alexus Woodard and 6-foot-0 senior post Evelyn Kent. Some key Contributors off the bench are 5-foot-5 sophomore guard Rane Jensen and 5-foot-10 post Sydney Gray.
(Crater Comets hard at work at practice)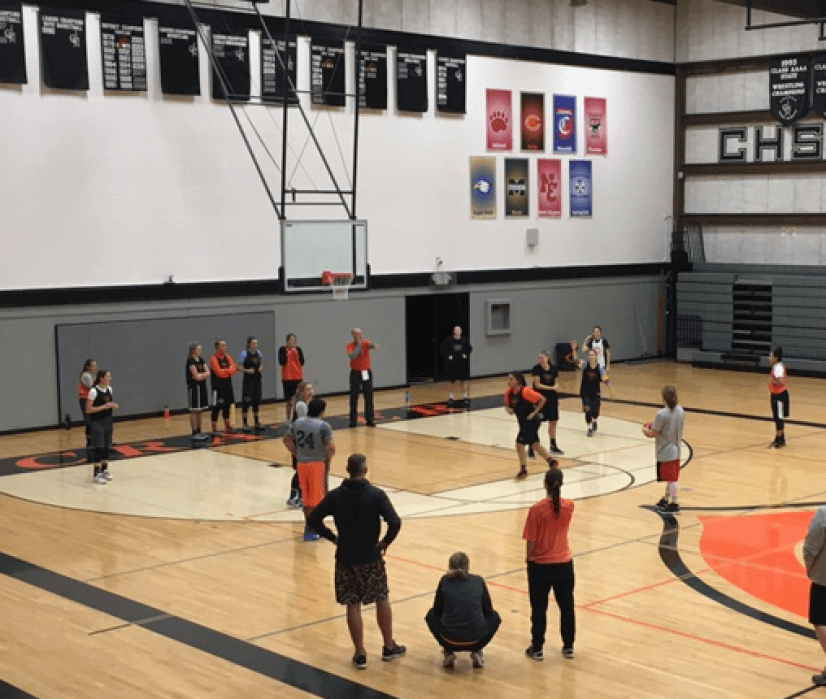 A Look at the numbers: The Comets have seven girls averaging between four and a half to nine points a game and no one is averaging double digits. There leading rebounder Is Sydney Gray with six and a half rebounds a game and they have three other girls averaging between four and a half to five rebounds a game. Five players have 10 or more steals on the season, three of which have between 19-21 steals. To say this Crater team is balanced is an understatement!
As a team Crater has allowed the fewest points in the MWL this season only allowing 473 points through 14 games (33.8/PPG). The next closest team is Churchill allowing 532 points through 13 games this season (40.9/PPG). Offensively, The Comets have 657 points (46.9/PPG), which is third in the MWL (behind Churchill and Marist Catholic).
Comet Leaders: Coach Heard was very adamant to name any leaders on this balanced Comets team, however he did mention that his daughter and 4-year varsity player, Mallory Heard was who settled the team down on the court and made sure they got into their offense. When watching Crater, it was clear that Heard was the leader. She had great command of the floor, good ball control and amazing understanding of the game. Coach Heard didn't mention any other names in particular as leaders, however while watching the Comets this year, it has been clear that two other players are leaders as well. Evelyn Kent and Rane Jenson. Kent is the verbal leader and anchor on defense. She makes sure everyone knows their assignments on defense and protects the paint. Jenson is not so verbal, however leads by her play. Jenson is a spark plug off the bench that can get buckets but, her defense is her bread and butter. She harasses the other teams point guard and gets them frustrated. She also came up with a few key late stops to help Crater secure a 34-33 victory over North Eugene and she's just a sophomore!!!
Mallory Heard stats: 7.8 PPG, 4.7 APG and 1.5 SPG
Evelyn Kent stats:8.4 PPG, 5.3 RPG and .92 BPG.
Rane Jenson stats: 4.5 PPG, 1.7 APG and .77 SPG
(Left-Rane Jenson, Right-Mallory Heard)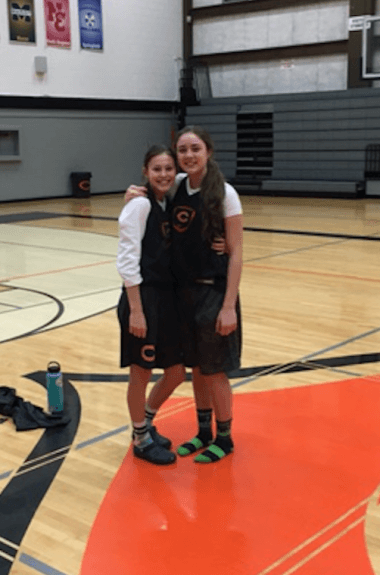 Up Next: The Comets next game is this Friday at Marist Catholic, tip time is set to begin at 5:45 PM. Marist is ranked 10th in the state and second in the MWL. Crater is coming off of a loss at seventh ranked and first place in the MWL Churchill last Tuesday.Game can be found at TableRockSports.Net, broadcast start time is set for 5:00 PM Friday.