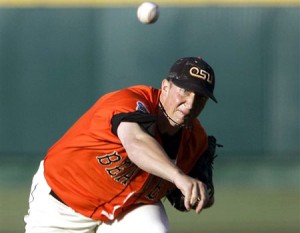 The Oregon State Beavers released their 2012 baseball schedule today announcing the 2-time NCAA Champions will play 56-games, including 30 league contests, up from 27 last year, with the addition of Utah to the Pac-12.
Oregon State head coach Pat Casey said. "We have a great home schedule for our fans at Goss Stadium and have some exciting trips for this club. The Pac-12 is going to be tough as usual and our non-conference schedule has some great matchups."
The Beavers will be on the road for the first 12 games of the schedule with a four-game series against UC Santa Barbara (Feb. 17-21) and first-year head coach Andrew Checketts, a former Oregon State All-American on the mound. Checketts left University Oregon as the pitching coach in June after 3 seasons.
OSU will first play in a tournament co-hosted by San Diego State and Univ. of San Diego Feb. 23-26.
Following the trip to San Diego, the Beavers will take on Winthrop, Northwestern,
St. Mary's and St. Louis at  'The Coca-Cola Classic' in Surprise, Arizona at the home spring training site of the Texas Rangers, and Kansas City Royals.
 Oregon State's home opener is March 9 against West Virginia.
 It's the first of four games at Goss Stadium as Oregon State will co-host
'The Nike College Showcase'  (Mar. 9-11)  with Oregon. The Beavers also welcome Connecticut, Illinois and Oklahoma to Corvallis for the 3-day Tourney.
 Pac-12 League plays begins March 16th with OSU playing at Cal.
 Oregon Statehas home dates in the Pac with the following schools and dates:
Arizona (March 23-25), Washington (March 30-April 1), UCLA (April 20-22), Stanford (May 4-6) and Oregon (May 25-27) in conference games.
 In addition to Cal, the Beavers will visit Arizona State (April 5-7), USC (April 27-29), Utah (May 11-13) and Washington State (May 18-20) in league action.
 Visit www.osubeavers.com for Schedule & ticket informations.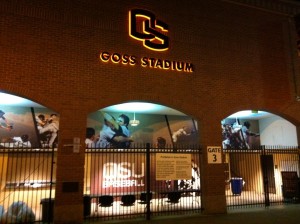 Meantime, the Oregon Ducks announced their 2012 schedule last week, and it may be the toughest in 4 years since reinstating the program under Head Coach George Horton.
 "We have certainly put together a demanding schedule for our 2012 season," Horton said. "We are now in our fourth year, and we hope our program is in a place to compete with the best teams in the country. We'll find out if our team can embrace this year's challenges.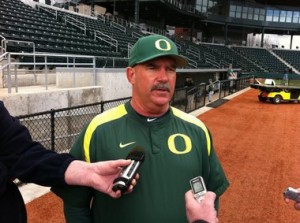 The Ducks start the season off with another trip to Honolulu (Feb. 17-21) to face the Rainbows in a 4-game series.  Then Oregon heads directly to Nashville, Tennessee to meet Belmont, and Vanderbilt, the team that beat Oregon State in the Super Regionals in 2-games last spring.
Oregon will play its home opener on Feb. 28, welcoming in-state rival Portland to PK Park before Long Beach State (March 2-4) makes its first visit to Eugene in a return series from last year.
The Ducks then host 'The Nike College Showcase' in the final weekend of non-conference play, March 9-11.
Big East regular-season champion Connecticut, as well as NCAA Regional participants Oklahoma and Big Ten Tournament and regular-season champion Illinois, will visit PK Park along with West Virginia.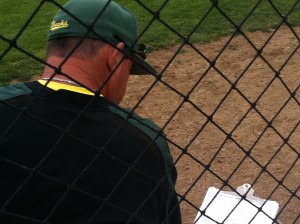 "I am also thrilled that we were able to bring such a terrific collegiate tournament to the Northwest. I'd like to thank Nike for sponsoring this showcase, which should give fans the opportunity to watch our club compete against some of the most talented teams in the country."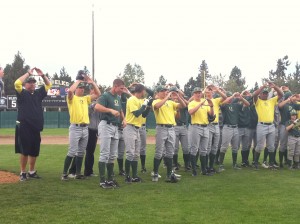 Oregon will play 60-games and begings Pac-12 play at Washington on March 16th before returning to face Utah for its home opening series March 23-25.
Oregon also hosts Arizona State (March 30-April 1), Washington State (April 20-22), CWS participant California (April 27-29) and USC (May 12-14) in Pac-12 play at PK Park.
The Ducks and Beavers will play another five-game season series with Oregon hosting the two non-conference games on April 24 and May 8.
See www.goducks.com for schedule & ticket information.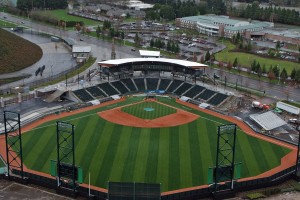 The 2012 postseason begins June 1 with NCAA Regional action. NCAA Super Regionals will be held June 8-11 with the College World Series being held June 15-26.