The 2015 Oregon High School prep football season is just 78-days away from kickoff, and more then a dozen teams have gathered in central Oregon at Redmond High School for the 'Panther Football Team Camp.'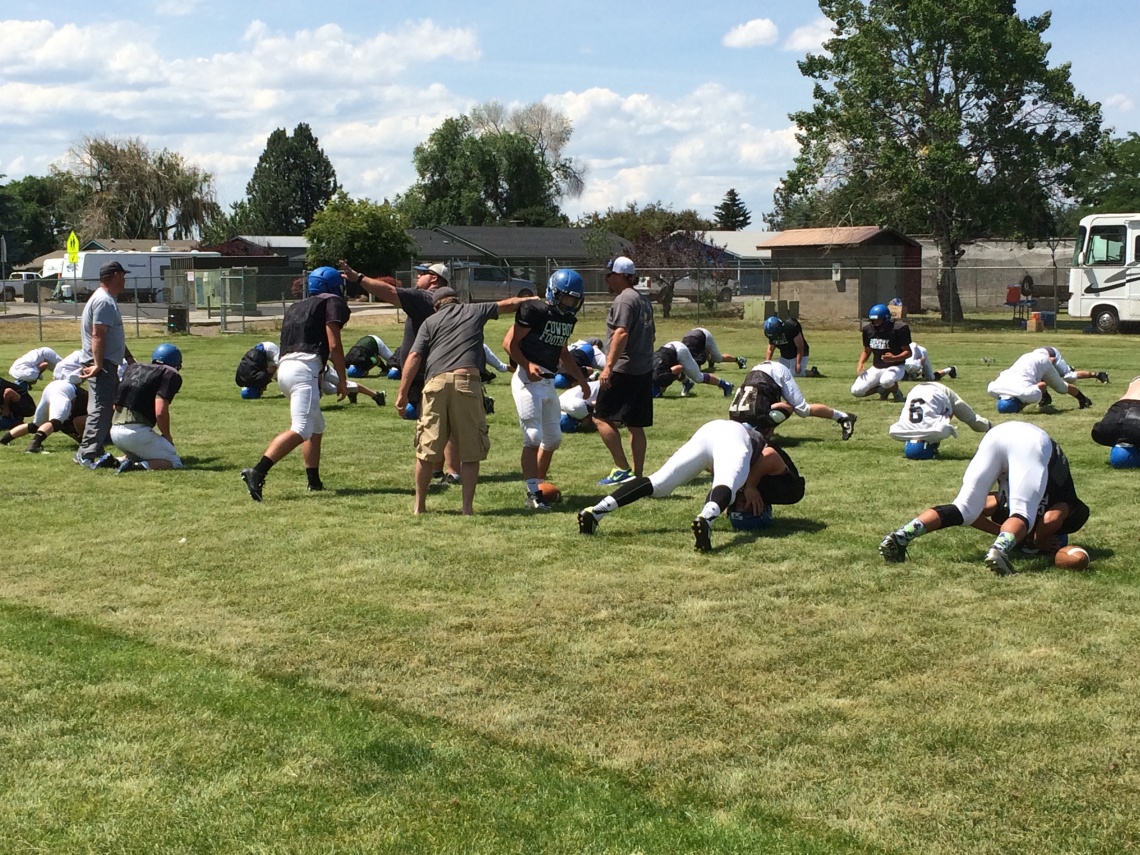 The teams arrived on Sunday, June 14th and will conclude the week with 7-on-7 scrimmages Thursday night, June 18th.
Most of the teams have had 3 sessions per day with individual and team instruction, followed by short scrimmages and film review.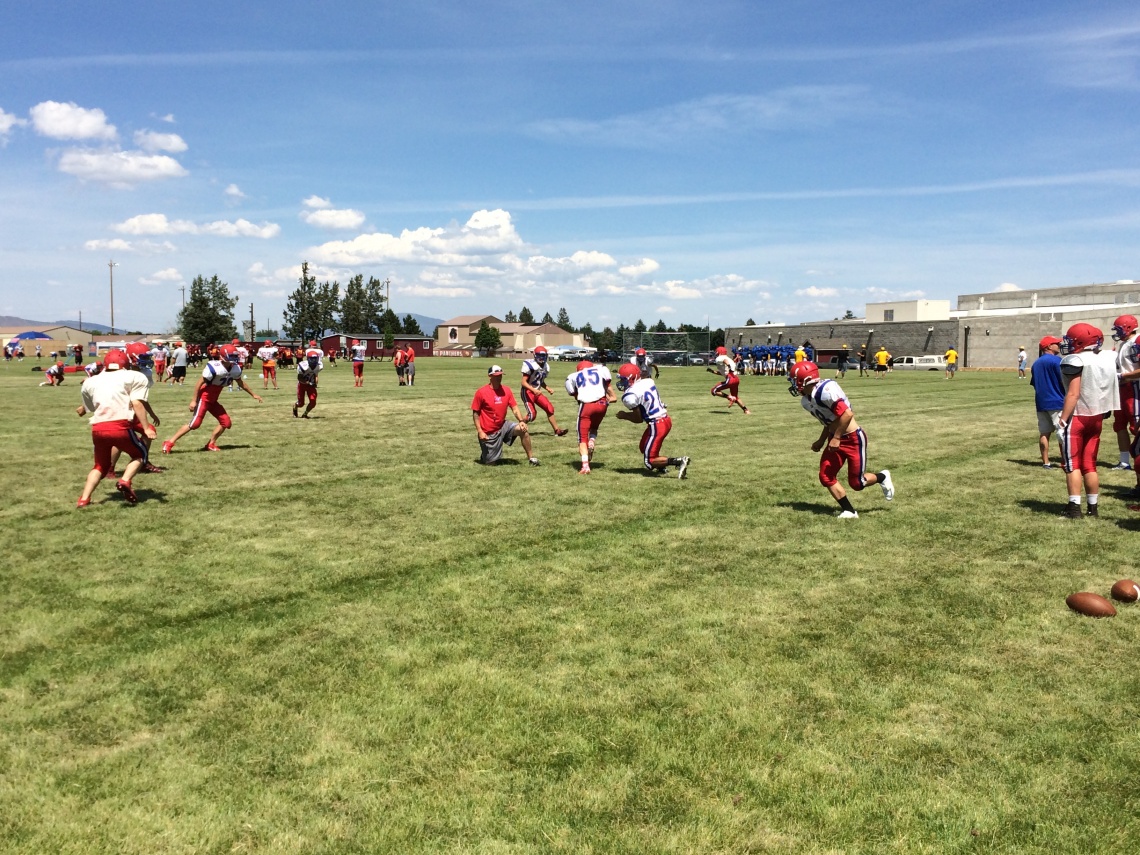 The Redmond Panthers of the IMC-Intermountain Conference, and Head Coach/Athletic Director Nathan Stanley are hosting the teams who are camping out in sleeping bags, tents, and RV's for the week of practices.