The Bend Elks notched their 14th win of the year Wednesday night at Vince Genna Stadium crushing the Corvallis Knights, 11-5.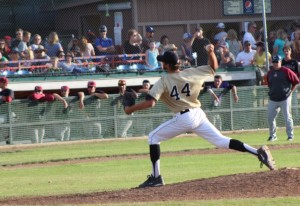 The Elk's bats came alive in the 2nd inning after falling down 1-0 to the Knights, when RF Patrick Flynn (Fr. U of Utah) smacked a 2 run home run, driving in  Cooper Hummel (So. U of Portland).
Next, DH Billy King (Fr. Oregon State) scored on a Cadyn Gerneir (Fr. Oregon State) double. At the end of the 2nd, the Elks had a 3-1 lead.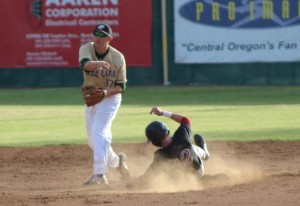 In the 5th inning, IF Tyler Davis (Jr. NW Nazarene University) drove in West Tunnel, then was batted home by 1B Tommy Lane, increasing the lead to 5-2.

In the following inning, a Davis sacrifice fly scored King, increasing the lead to 7-2.
The Elks put the game out of reach in the 7th on a Flynn 2 run single. West Tunnell matched Flynn with a 2 run single as well. At the end of the 7th, the Elks were up 11-4.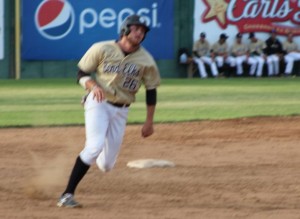 Corvallis scored one last time in the 8th when Emilo Alcanter was hit by a pitch with the bases loaded, but it was too little too late.
The Elks go to 14-3 and stand alone atop the South Division of the West Coast League.
P Jordan Wilcox (Sr. U of Portland) worked 5 1/3 innings, giving up 3 earned runs to get the win.
Bend looks for their second sweep of the Knights this year tonight (Thursday) as they play game 3 of their series 635pm at Vince Genna Stadium.