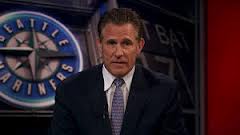 It's a good and bad day in Major League Baseball as 13 players, including All-Star Alex Rodriguez, were handed down suspensions for violating the Leagues drug policy.
Rodriguez was suspended for the remainder of the 2013 season, plus the entire 2014 season effective Thursday, August 8th.
The Yankee superstar plans to appeal the suspension as his case will go before an Arbiter soon.
Former MLB Pitcher, Bill Krueger, who had a 13-year career is in support of the Ryan Braun suspension, and any others related to the proven use of performance enhancing drugs (PED's).
Krueger graduated from McMinnville High School and the University of Portland where he went to be drafted and signed by the Oakland A's.
[buzzsprout episode='104766′ player='true']