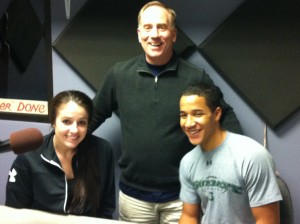 Meet ESPN Radio 940  'Student Athletes of the Month' for October-2011.  Kelsie Stafford (left) of Culver HS, and JT Evans (right) of Summit HS. 
HEAR KELSIE STAFFORD & JT EVANS INTERVIEW ON ESPN 940
Presented By: 
'EBERHARD'S DAIRY, PREMIER WEST BANK, PORT OF SUBS, AMERICAN ENERGY-CHEVRON,  and THE BEND RADIO GROUP'
Our monthly award winners receive a $50 Savings Bond each from Premier West Bank, a 2-weeks supply of Eberhard's Dairy milk, a certificate of achievement from American Energy-Chevron, a free haircut from Supercuts, and a free Lunch from Port of Subs…!
Female Winner:
KELSIE  STAFFORD, Sr.,  Outside Hitter-Culver HS Bulldogs- 4 year Varsity Letter winner & starter; #8 State rated team & Tri-River League Champion; 1st Team All-League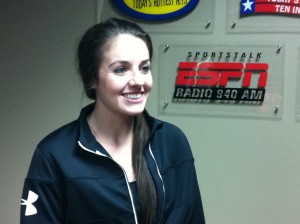 Male Winner: 
J.T. EVANS, #4, 5-11/184, S0., Running Back, Summit HS Storm–Ranks 6th in State 5A Rushing (125 carries) with 1,188 yards and 16-Touchdowns.  Helped lead Summit from back to back 0-9 seasons to finish 5-5 in 2011.