Never in my many years of broadcasting Minor League, Prep, and American Legion Baseball have I called a 'No-Hitter,' until Oregon State's Jace Fry threw the 5th in Beaver history.
Fry, a Junior from Southridge HS (Beaverton), pitched a complete game, no-hit shutout blanking Northern Illinois, 2-0 with 10 strikeouts, and walking just 2.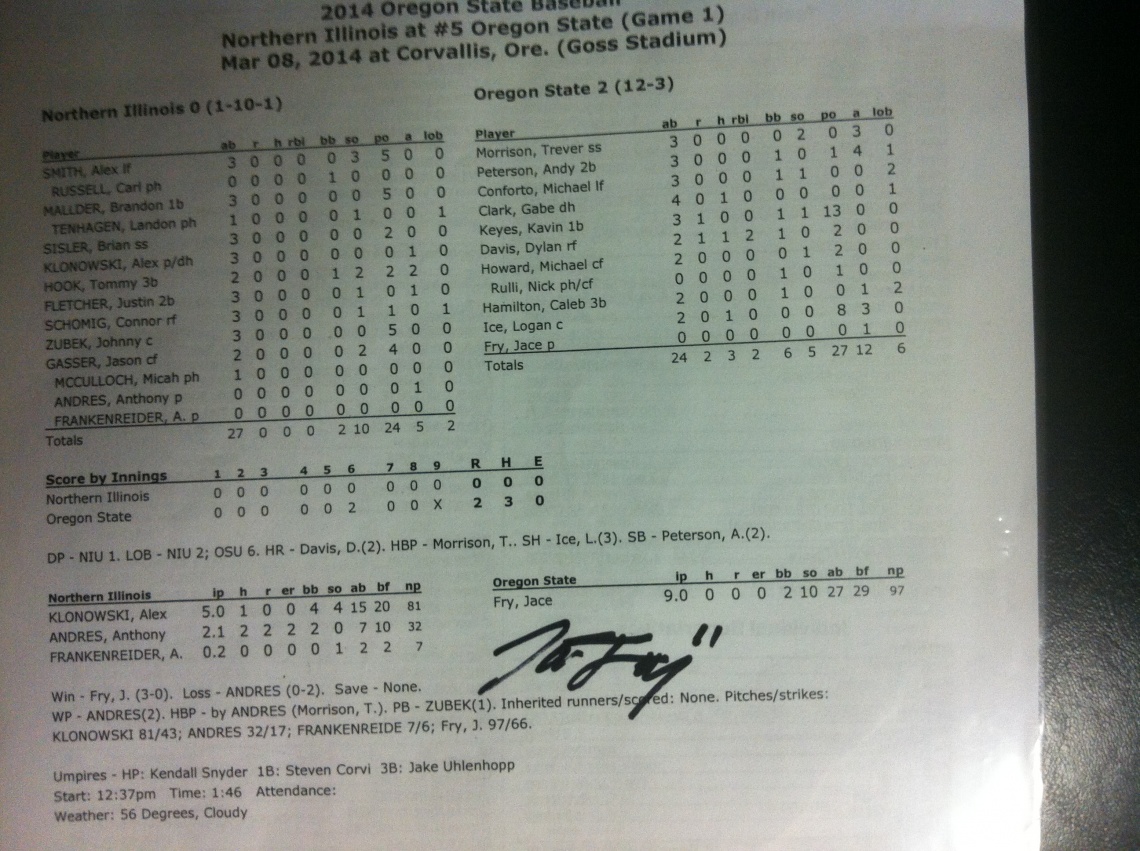 Jace has recovered from 'Tommy John' surgery to repair is left elbow 2 years ago, and is one of the 'Big-3' for Pat Casey's Beavers on the mound along with senior Ben Wetzler, and Sophomore Andrew Moore.

The Beavs and Fry begin defense of their Pac-12 Championship in Salt Lake City for a 3-game series against the Utah Utes who OSU has beaten 5 of the last 6 times. However, in Utah in 2012 2 of the three games went extra innings with OSU taking 2 of three.
Hear what was going on in Fry's mind as he closed in on the history making game, and how the surgery has effected him.
[buzzsprout episode='157282′ player='true']