Luke Jackson is one of the best basketball players to come out of Oregon, and the former All-American Duck is quickly becoming one of the best Coaches in the NAIA small college ranks.
Jackson, in his rookie season has led Northwest Christian College (18-12) to the NAIA DIVISION-II National Tournament which tips off March 12th in Point Lookout, Missouri.
The Beacons will face the #4 seed Cornerstone College of Michigan, Thursday at 10am PT in a loser out game.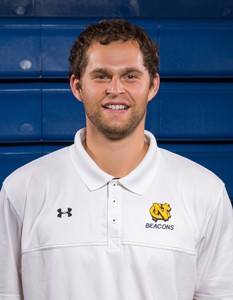 Jackson had his NBA career cut short with chronic back problems and surgeries, but he has adapted quickly at becoming a becoming a collegiate coach and leading NWC to its first ever Tournament appearance.
Hear Luke talk about what it's taken to get his team to turn it all around, and what he has learned from being a coach.
[buzzsprout episode='156995′ player='true']