The Summit Storm are aiming for their first football state title in school history this Saturday vs. Ashland, and the Storm have been weathering the snow storm for their practices this week.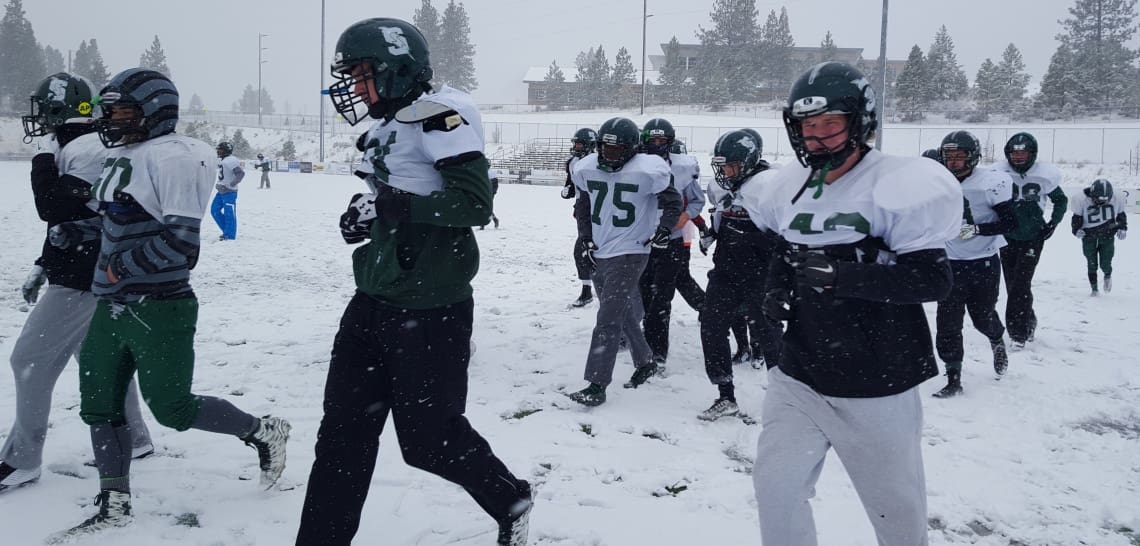 Senior RB Jason Garcia (5-9 180) said he prefers to play in the warm weather, but likes to get out and have some fun in the snow "It will be a new experience for me".
The Storm have taken down South Albany (58-14), Redmond (42-14) and Crater (41-7) on their playoff run and travel to Hillsboro Stadium for the Championship game sporting an 11-1 record, but are facing the only team to beat them this year, Ashland.
In week 3, the game after losing starting TE, and future Oregon Duck, Cam McCormick for the season and the Grizzlies scraped by the Storm 15-14. The Storm have defeated every opponent since that game by an average of 37.6 points a game.
The Storm are looking strong and feeling healthy going into this game.
After losing their star QB, John Bledsoe (JR 6-3 195) in their game against South Albany, the Storm have their field general back and he will be starting against the Grizzlies.
Bledsoe has thrown for 25 TD's this year and 2,084 yards.
His favorite target is WR Sean Kent (SR 5-9 150) who has 13 receiving TDs and 2 rushing TD's on the year.
Their running game features speed back Jason Garcia and the versatile Dawson Ruhl (JR 5-10 160) who combined for over 1,300 yards and 21 TD's.
On defense, the unit is led by LB Jacob Thompson (SR 5-11 200), who had 119 tackles and 6 sacks and who brings a certain swagger to the field with his hard hitting play.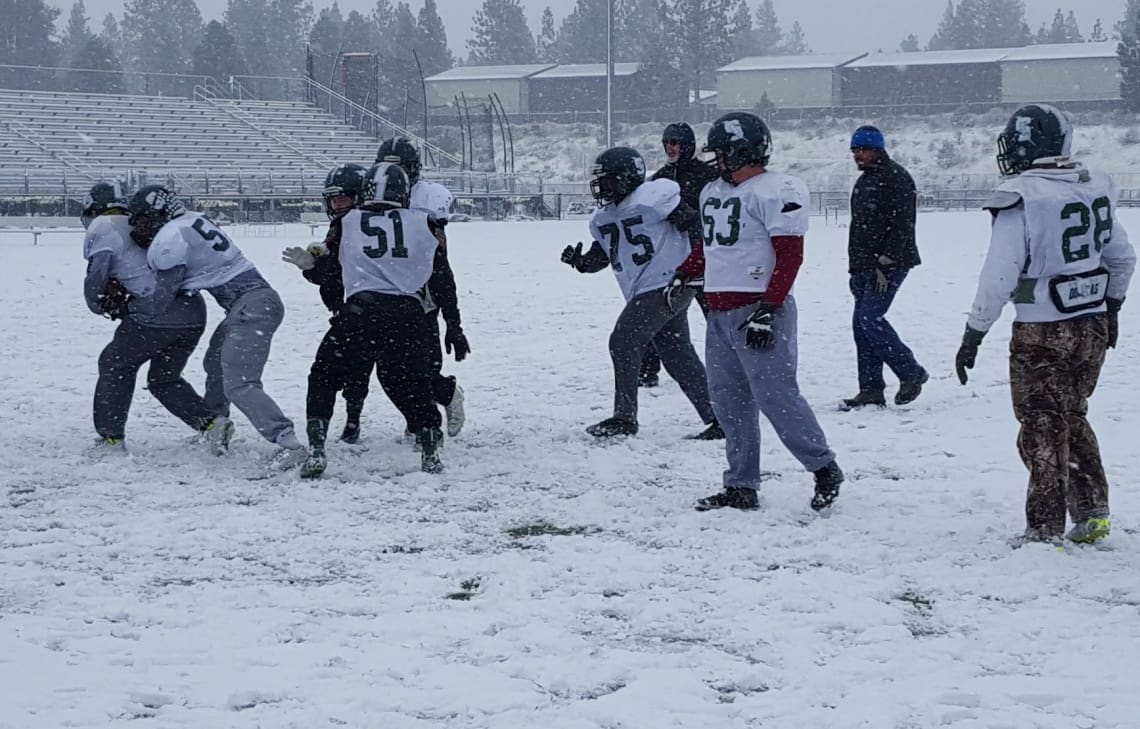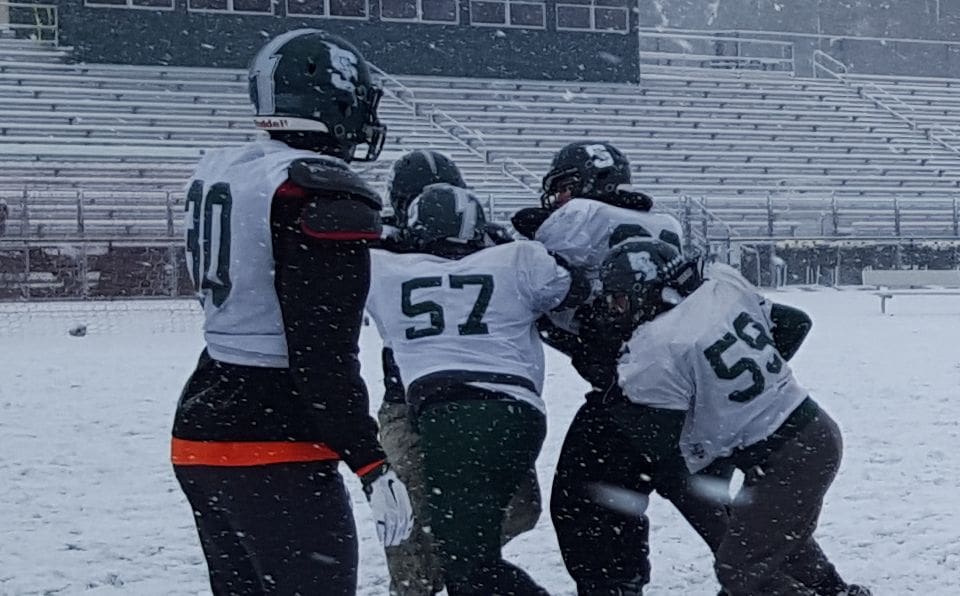 Ashland has made it to the playoffs for the last six years in a row under the tutelage of head coach Charlie Hall, and have won the state title in 1989, 91 and 98 and made it to the tile game and lost in 92 and 93.
The Grizzlies have taken down Bend (39-21), Springfield (35-27) and Wilsonville (65-35) on their play off run this year, and come in with a 10-2 record, ranked #5 in the state.
Their only two losses came at Crater on Oct 9th (47-19) and the next week at Springfield (44-21).
Both teams have played Marist, Crater, Ridgeview and Bend this year. Ashland defeated Marist (31-6), Ridgeview (28-7), Bend (39-21) and lost to Crater (47-19).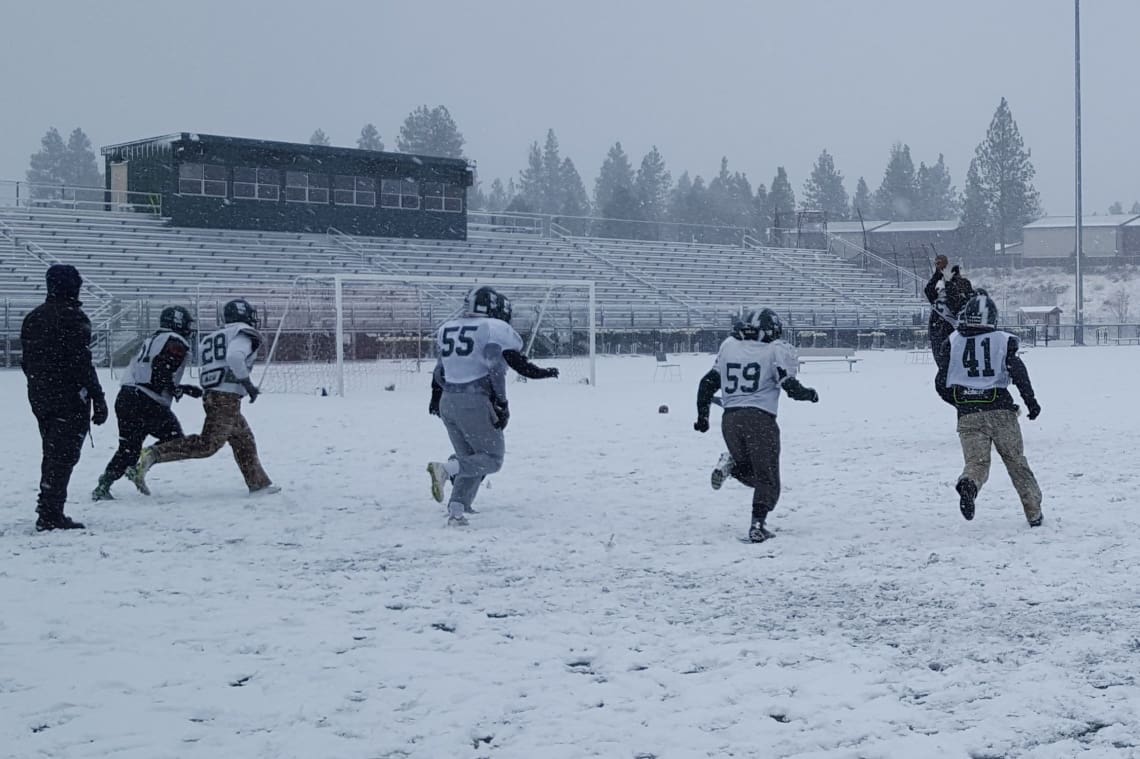 Summit has beaten all 4 teams: Marist (14-13), Ridgeview (59-7), Bend (49-7), and last week they defeated Crater to make it to the finals.
[buzzsprout episode='328612′ player='true']