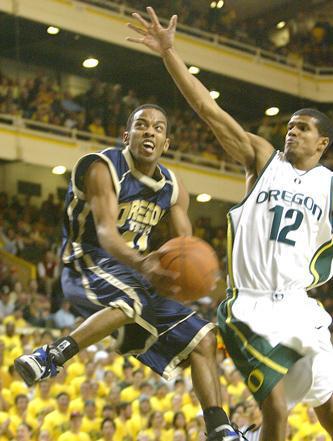 It's not all about Oregon and Oregon State when it comes to athletics, and providing opportunities, and a quality education for student athletes.
No question, the law of large numbers and impact favors those connected and associated with the Ducks and Beavers sports programs, but this state has turned out its fair share of quality athletes, and Team National Titles which have enhanced the state in many ways.
However, if Oregon's Governor gets his way, and the State budget is cut in funding our regional Universities, it will certainly have a negative effect now, and for years to come.
Let's see, I'm reminded how vital the funds from the Oregon Lottery and State have contributed to the Soccer Titles at University of Portland; the 3 National Titles in basketball at Oregon Tech, plus a Softball banner, and wrestling Titles at Southern Oregon.
There are others that have won, or played in national settings, but the point is these institutions need the money. Hear what OIT President Chris Maples, and WOU Athletic Director John Carey break it all down for us.
[buzzsprout episode='77105′ player='true']
[buzzsprout episode='77499′ player='true']