The #1 ranked Sisters Outlaws baseball team is advancing to the Quarterfinals of the 'OSAA 4A State Championship' Tournament after beating Mazama 3-2 on Wednesday (5/28).
Pitcher Joey Morgan fanned 10 Vikings, and only allowed 1 earned run while getting a hit and a walk from the plate.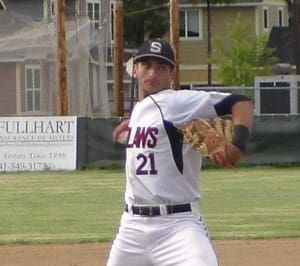 But the Player of the Game was Freshman Ryan "Cookie" Cook, who drove in Alex Oliver for the game winning hit, and run in the 6th inning.

Justin Harrar lead Sisters from the plate going 2-4, stealing 2 bases and scoring the first run of the game on a Jardon Weems RBI Single in the 1st.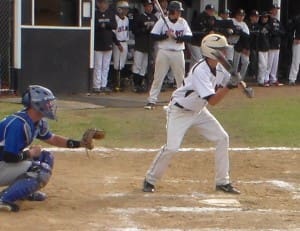 After falling behind 2-0 after 3 innings, Mazama mounted a comeback, scoring on an error in the 5th inning to tie it up 2-2. Mazama pitcher Joey Landcaster gave up 3 earned runs in the game to go along with 5 walks and seven strikeouts in the complete game loss.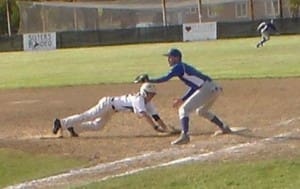 Sisters head coach Steve Hodges says that even though he feels they should have won by more, after leaving 8 men on base, it was a great day of baseball at Sisters, "It is a matter of one swing in a lot of these games and that is what it came down to today…[but] today we should have scored more than 3."
The Outlaws will face The Newport Cubs on Friday, after the Cubs beat North Bend in a shootout 9-8. The game is scheduled to start at 4:30 and will be at Sisters Middle School School.
[buzzsprout episode='177498′ player='true']
[buzzsprout episode='177503′ player='true']