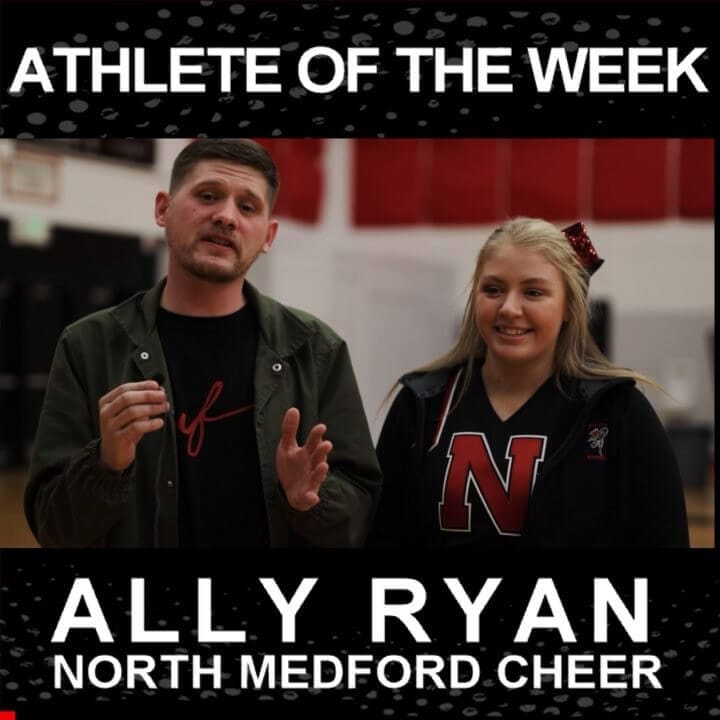 To say Ally Ryan has been a busy girl lately is an understatement. Ryan was selected to represent North Medford's Cheer Squad in London's New Year's Day Parade. She was also selected as an All-American at the NCA Get Shocked Cheer camp at the University of Oregon last summer.
Last week, she lead the Tornado Cheer Squad to a win at the Sheldon Cheer Invitational and cheered on her Lady Tornado basketball team to a victory over South Medford last Wednesday.
This cheerleading stud has been cheering and dancing for thirteen years and all this dedication paid off Tuesday when she committed to Davenport University, where she will continue her cheer career. Watch the full interview below.
Athlete of the Week is produced by Kenny Morales and Christopher Janisch. It is sponsored by Arby's. Stay tuned to Table Rock Sports for more athletes to come each week.
.
.
.
@allyb.ryan
Photo taken at: North Medford High School