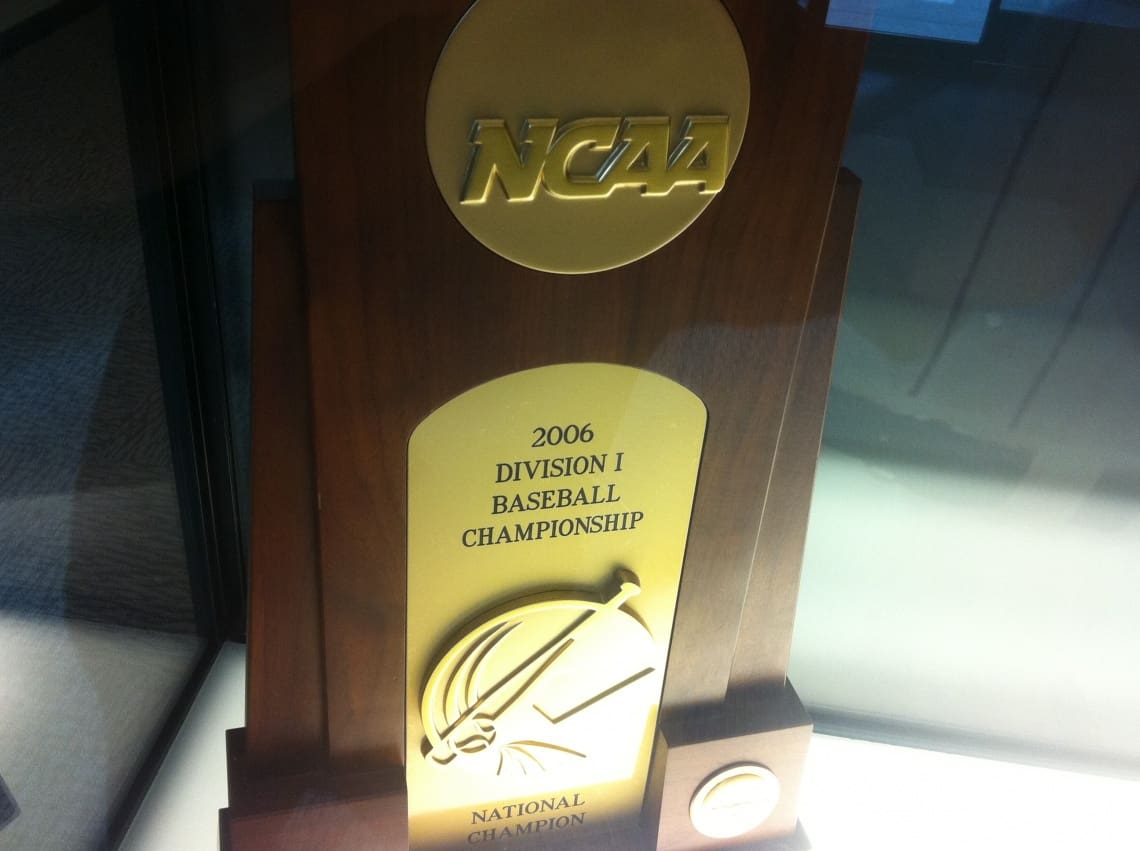 There's a reason they call it the 'Super Regionals' in College baseball's postseason playoff, and the road to Omaha for 'The College World Series,' or as it once was advertised in the early years– 'The Rose Bowl of College Baseball.'
The Super Regionals in Corvallis features #4 Oregon State, the Pac-12 Champion vs. #13 Kansas State, the Big-12 Champs.
And, there is some super talent and coaching in this upcoming best-of-three series. And, there is some history between the two schools having met in another big showdown in the NCAA Basketball Tournament in 1981.
Beaver fans sorely remember being upset as the #1 ranked team losing to the Wildcats and Rolando Blackman.
OSU Hall of Famer Charlie Sitton recalls K-State. "First thing that comes to mind when I heard about Super Regionals is Rolando Blackman who became my teammate in the NBA with Dallas.  That OSU team should have went a long way."
Sitton and many other Beaver fans hope Oregon State (48-10/24-6) go a long way this spring.
OSU is hosting the Super Regionals for the 4th time, and it's sold out at Goss Stadium where the Beavers are 6-1 in the Super Regionals, and 6-3 overall in 5 Super Regional showings..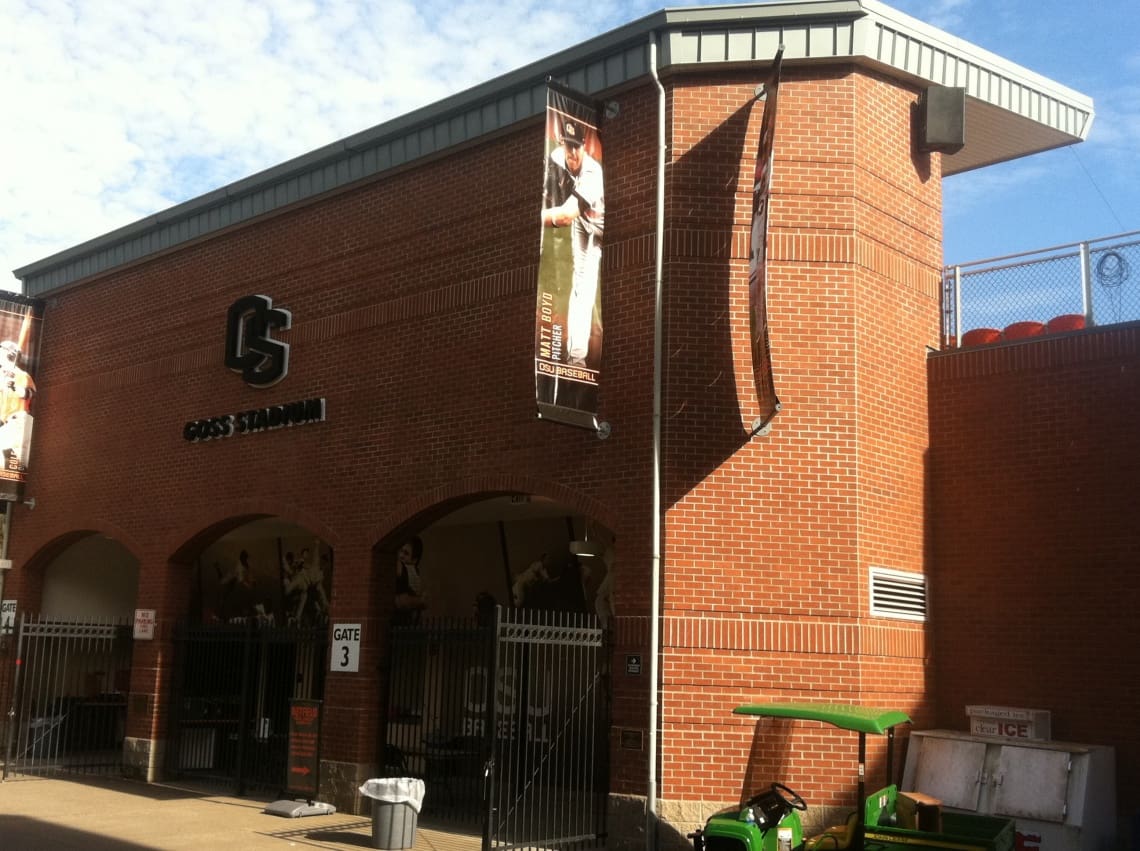 The series will be televised on ESPNU and online at espn3.com beginning Saturday at 4pm PT.
Kansas State (44-17/16-8) which beat Arkansas, 4-3 to claim the Manhattan Regional Title, is making its first trip to Corvallis after having won its first Big-12 crown since 1933. The Wildcats played their first-ever Regional playoffs in 2009 only to lose to Rice in the Finals.
[buzzsprout episode='96310′ player='true']
The two teams met last year at the San Diego State Tournament and OSU defeated    K-State, 13-5, behind a grand slam by Danny Hayes, and home runs from Michael Conforto and Jake Rodriquez.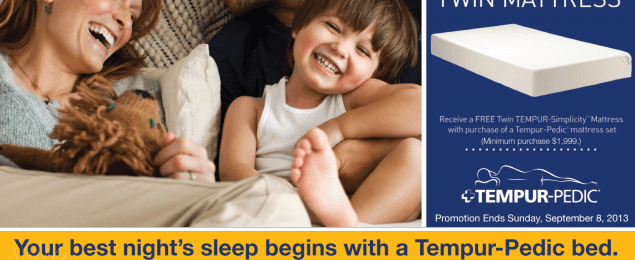 (Goss Stadium-Coleman Field)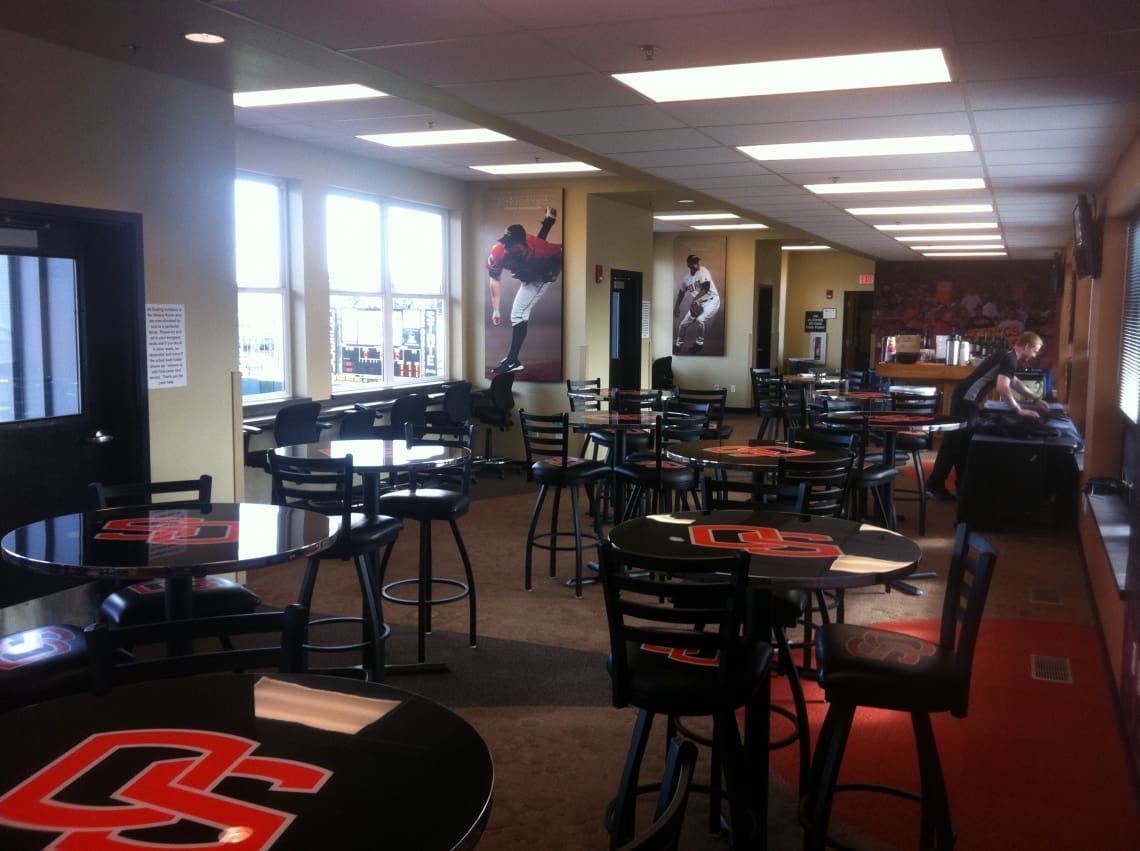 (The Omaha Room at Oregon State)
Both teams feature outstanding Head Coaches with stellar backgrounds as players, and bestow amazing pitching talent of which both teams feature outstanding freshmen.
Pat Casey is a 3-time National Coach of the Year, and earned his third Pac-12 Coach of the Year honor this season.
Casey has 837 career wins (837-499) and has led OSU to 38 of its 43 postseason victories, including two National Championships in 2006 & 2007.
OSU last appeared in the Super Regionals in 2011 and were swept at Vanderbilt, and fell in the LSU Regional last season losing to the Tigers.
Kansas State is led by 10th year Head Coach Brad Hill who ranks 7th nationally in wins among active coaches. Hill is 755-337 overall, and led Central Missouri State to 7-NCAA DII World Series appearances prior to taking over the Wildcats.
Hill is a 4-time NAIA All-American who played in the 1984 World Series for Emporia State where he belted 47 career home runs. He went to a 4-year Minor League career with the Texas Rangers before entering the coaching ranks at Hutchinson JC in Kansas.
The Cats lost two regular season series to Baylor, and Oklahoma State. And,K-State lost the Big-12 Tournament Championship game dropping a 7-6 decision in 11-innings to Oklahoma, otherwise they have been a contender all year.
KSU Key Hitters:
So. SS            LH       Austin Fisher          .363 with 20-doubles
So. 1B            LH       Shane Conlon         .350 with 7-HR's
Jr.  CF          LH/RH Jared King            .327 with 6-HR's,15-doubles
Jr.  SS             RH      Ross Kivet                 .363 with 26-stolen bases
Jr.  3B/DH    LH       R.J. Santiago           .327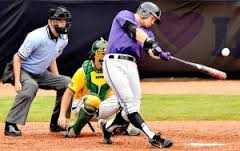 (CF-Jared King)
KSU Key Pitchers:
Fr.       RH      Levi MaVorhis          (5-0/4.05)       Freeland, Wa.
Fr.       RH      Blake McFadden      (6-2/4.40)
Sr.       LH       Joe Flattery               (5-4/3.87)
So.      RH      Matt Wivinis              (6-2/4.84)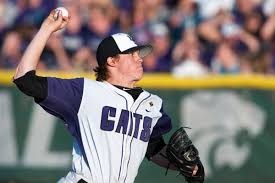 (Frosh Pitcher-Levi MaVorhis)
(Click below link for Super Regional Guide)
(Click below link for NCAA Baseball Bracket)
NCAA SUPER REGIONAL BRACKET2013
TALE OF THE TAPE: OSU VS. KANSAS STATE
RECORDS                        OSU                           KSU
2013 W-L                               48-10                          44-17
2012 W-L                               40-20                          27-31
2011 W-L                               38-17                          36-25
2010 W-L                               32-24                          37-22
2009 W-L                               37-19                          43-18
BATTING AVG.                     .290                            .324
OPP. AVG.                            .209                            .260
RUNS SCORED                  337                            399
RUNS ALLOWED                170                            269
HOME RUNS                          26                                28
OPP. HOME RUNS                15                                26
EXTRA BASE HITS             104                            138
OPP. EXTRA BASE HITS     74                             125
STOLEN BASES                    50                                98
OPP. STOLEN BASES          22                                64
TEAM ERA                            2.13                            3.86
OPP. ERA                             5.37                            5.73
STRIKE OUTS                      405                            362
OPP. STRIKE OUTS           330                            343
FIELDING PCT.                    .971                            .975
ERRORS                                  65                                60