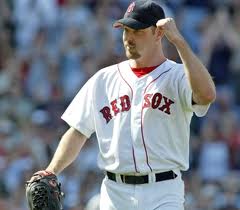 It's every kid's dream to play in the World Series, and a fantasy to become a World Champion, and Bend resident and former MLB relief pitcher Alan Embree was able to do both in 2004.
Now, Embree is helping prep student-athletes at Summit High School in Bend, and Little Leaguers realize their dreams in athletics.
Embree, raised in The Dalles, was fortunate to endure a 17-year big league career with 10-teams, and reach the post-season 10-times including playing a key role in helping the Boston Red Sox win its first World Championship in 86-years. 
He helped reverse 'The Curse' of the Bambino (Babe Ruth) you might say, and retired just two summers ago.
HEAR ALAN EMBREE INTERVIEW ON ESPN RADIO 940
The left-hander was a 5th round draft pick of the Cleveland Indians in 1989, and got his first shot at the major league level in 1992, and never looked back making himself  a nice living along his career path.
Embree is a soft-spoken, easy-going, down to earth guy who most young athletes at Summit HS, and Little Leaguers in Bend probably have no idea just how good he was. 
His record speaks for itself, and he earned every opportunity granted him. One only needs to 'google' Alan Embree, and the record shows he left a mark in pro baseball, and now is embossing his trademark of success in Bend with young athletes.
Embree is currently working on the Summit HS Storm football & baseball coaching staff, and his presence has helped bring an entirely new attitude to a school that has floundered on the grid-iron in the past few seasons, and has yet to really make noise on the diamond at the statewide level.
And, I venture to state  it won't be long when central Oregon will have another contender to join the Mt. View, and Bend High School's of the high desert world in seeking state championships in football and baseball.
Embree is not alone, however.
2 former NFL players, Adam Treu and Robb Thomas also have had an amazing impact helping head Coach Jerry Hackenbruck install a new winning attitude and belief never felt before at the school that others jealously deem, 'the rich kids school.'
What Summit is rich in now, is its quality of teaching kids on and off the field the lessons of sports and life that lay ahead, and 'how' to compete at a high level by some super cool fellas that have been there, done that thing.
The proof is evident in Summit's 4-3 record this season after having suffered a 23-game losing streak that spanned 3 seasons until this fall.
Thomas, a graduate of Corvallis, originally from Klamath Falls starred at Oregon State, and became a 10-year NFL Wide Receiver.  He helped Corvallis to the 1983 State Football Title, and was premier trackster, too.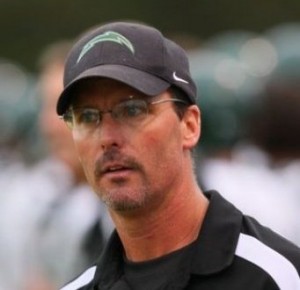 His son, Cole, seems to be following in his dad's footsteps, literally, as Cole owns the state's 3rd fastest 100-meter dash time, along with teammate T.J. Peaay who is 5th in the 5A level.
Robb, drafted in the 6th round by the Kansas City Chiefs in 1989, lasted 10-years in the NFL also playing for the Seahawks, and Bucaneers.
He still ranks among one of the best all-purpose runners in Beaver history.
Treu was a walk-on at Nebraska in the mid 90's winning 2 National Championships under legendary Husker head Coach Tom Osborne.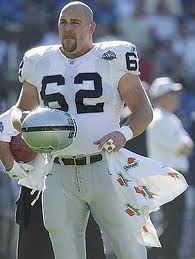 He would become a 3rd round draft pick of Oakland in 1997,  and earned a 10-year pro career as a backup center with the Oakland Raiders, only to find himself starting  in Super Bowl-37  for the late owner Al Davis.
What separates Embree, Thomas and Treu is how passionate they are about sharing with kids their hard work, and dedication to be a consumate pro, on and off the field. 
And, how cool would it be to be a kid again being taught by some real Champions with big hearts?  I could only dream they were my Coaches when I grew up, and maybe one day touch the turf they have touched as pros. Many times, dreams do indeed come true.